Introducing two new ATC Ultra lite Trailers
Ready for Adventure
We've just just introduced two exciting new ultra light trailers to the the ATC family. Both go where other trailers can't, and depending on your load, can be hauled with compact trucks and mid-sized SUVs. Both can be configured with furniture, cabinets, a sink, toilet with privacy, and more, so you can haul your toys right where you want to use them.
Plā 350: The Ultra Lite Toy Hauler
The Plā 350 is a true lightweight toy hauler with a well-designed living space that lets you stay for days, cook, and sleep comfortably. It's essentially a small RV with standard amenities included and loads of options.
Stō 350: The Adventure Cargo Hauler
When it's empty, the Stō 350 is a sturdy, lightweight cargo hauler with all the tie-downs necessary to keep your load secure. When you're ready for adventure, you can configure it with furniture and haul your toys.
Find Your Dealer
Connect to your local ATC dealer for product
and purchase information.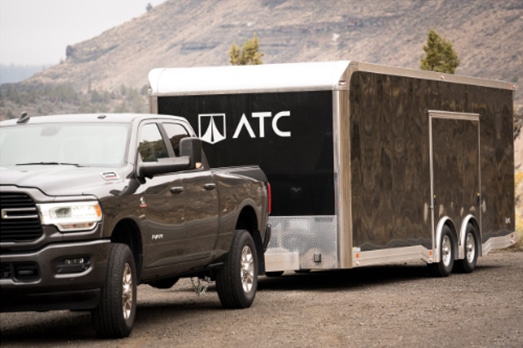 Please take a moment to complete the form below and we'll be in touch with you soon. Thanks for your interest in ATC!