Building RVs and Trailers since 1999.
At ATC, we work hard to deliver better-built, longer-lasting handcrafted trailers and RVs so you can haul your cargo and vehicles for decades to come.
Our Mission:
To be the leader in RV & Trailer solutions designed to meet the changing needs of our customers over a lifetime of use.
At ATC, we invite you to "Go Your Own Way" with products that make it possible for you to go where the road takes you and bring what's important to your adventures. It's also a phrase that defines who we are and our forward-looking approach to an exciting industry.
We are a group of like-minded individuals who desire to create the best, offering RV and trailer solutions to meet the changing needs of our customers over a lifetime of use.
To reach our goals, we are all committed to what we call our "True North" principles: Respect for All People, Fulfill All Customers' Requirements, Zero Defects Delivered and, Add Value with Every Activity. As we follow these principles, we've created a unique cultural company environment that values open and honest collaboration to provide the best for our people and our customers.
Our company was founded by Steve Brenneman in 1999 when he decided there must be a better way to build and sell utility trailers than the one-size-fits-all approach. He created an all-aluminum base frame and wall structure to be lighter, higher quality and more durable than the steel frame trailers that dominated the market.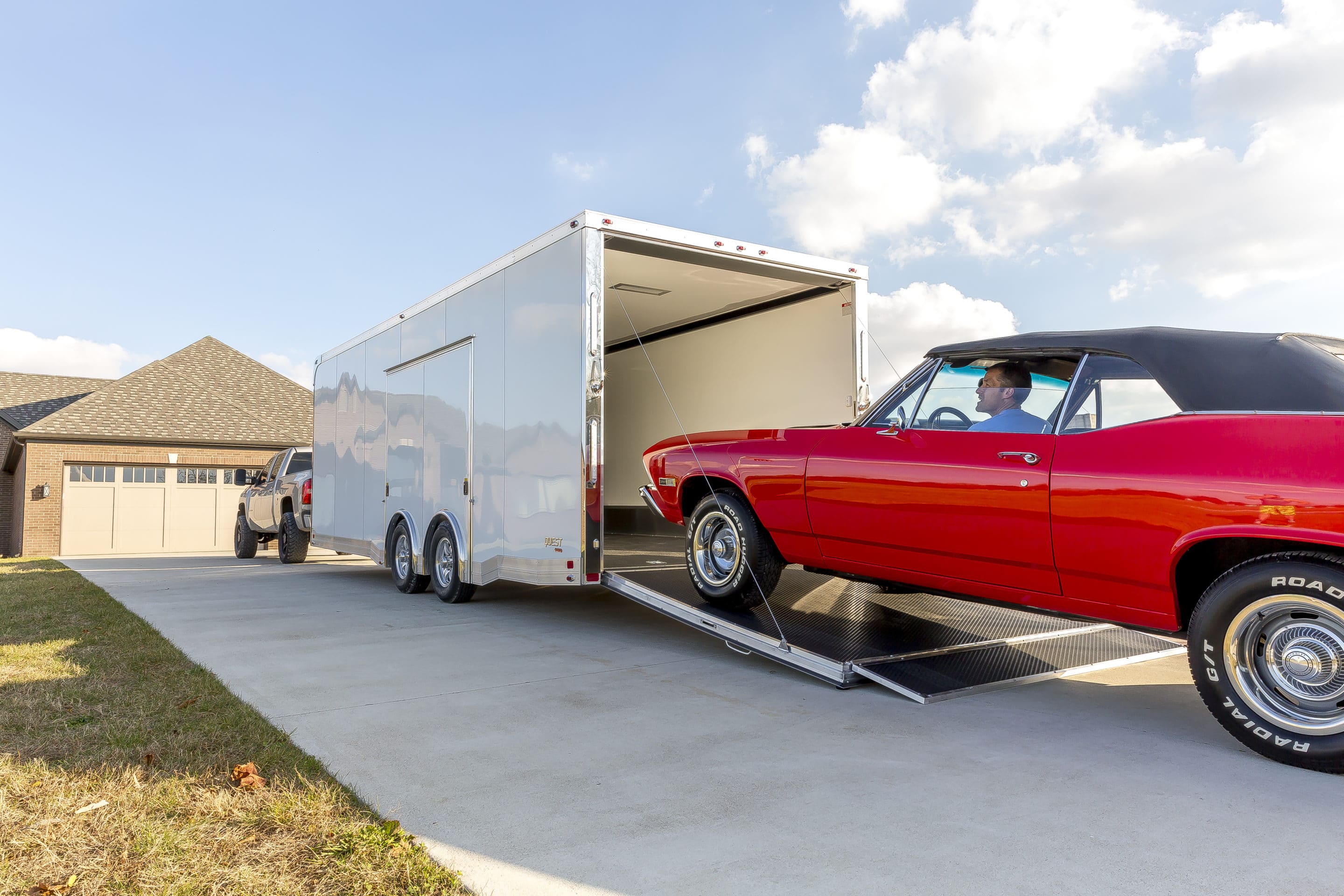 The fledgling Aluminum Trailer Company (ATC) chose to compete on value, working with our dealers to develop specialty trailer models that enabled the success of the company for many years.
As we've grown, we've made use of lean manufacturing principles to greatly improve the cost, quality and manufacturing lead times to remain competitive and set the quality standard for our industry.
Now, ATC is working hard to better understand the market, and which products and services will delight our customers. We are building and expanding on our knowledge and wisdom gained by developing aluminum platforms and models to create trailer and RV solutions. Yet, as we change and improve, ATC will always remain focused on our mission to understand our customers, their needs and their desires to support them over a lifetime of use.
We look forward to the next 20 years of serving you, our customers, with our awesome people, working together to create and bring you the best for the best.
Trust
ATC expects and encourages transparent, open and accountable relationships throughout the organization.
Respect Each Other
ATC seeks to provide a safe, compliant and challenging environment that encourages mutual development and prosperity.
Vigorous Learning
ATC encourages passionate, energetic and systematic training, problem solving and professional development for everyone.
Quality Over Quantity
ATC strives to be the industry leader in Quality through application of Operational Excellence disciplines and a culture of accountability.
Family/Community
ATC nurtures a healthy, performance-oriented culture and encourages service within the local communities.
Financial Stability
ATC embraces a long-term view of both the market and our investments while seeking product diversity to mitigate the impact of market fluctuations